21
« Last post by Matt on October 30, 2020, 10:15:07 AM »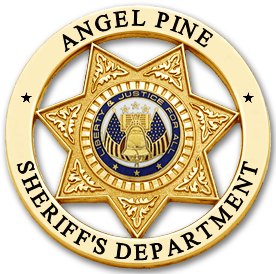 Angel Pine Sheriff's Department
"Dedicated to Order with Steadfast Loyalty and Unrivalled Valour."
---
Dear Mister Bedevere,
Thank you for your application. It has been received by the relevant authorities of the Sheriff's Department. After reviewing it carefully, we have decided to
ACCEPT
it, which means that you have passed the first stage. You may now move on to the second stage, which is the interview. Following the interview, you will undergo academy training and your examination.
Training & Recruitment unit members are as follows:
Sheriff Nicholas Devereaux
Sergeant Samantha Rosalind
---
Sincerely,

Sheriff Nicholas Devereaux
Angel Pine Sheriff's Department
Training & Recruitment