91
« Last post by Ken on June 21, 2020, 05:05:27 AM »
Yuri Winter was born in 1979 in...
Las Barrancas, A town ambiented in
the desert of Las Venturas.
His family was not that wealthy
but Yuri still found his ways to study
proceeding in his life.
At the age of 18 he couldn't afford to go study
in a professional university, so he was forced to go find a job.
With time passing he couldn't find any worthy job around Las Barrancas,
and this led him to work as a dirty graverobber going around cemeteries of all cities and towns.
[/right]
After few years of graverobbing he could afford to continue his studies, and by doing so, he signed up on a University of Law, the Greenglass University to be exact.
After years of hard studying Yuri finished his studies, but now he had to find a job once again, and for some reason he didn't felt ready to join any sort of law enforcement department.
And that's what led him into graverobbing again and again, Yuri didn't want to do it, but that was the only job who payed him really well, let's say enough to let him afford everything he needed to continue his life.
But life ain't always roses and flowers, Yuri kept robbing graveyards for years and years, until a night something happened...
Meanwhile Yuri was digging into a looking-rich grave, a strange noise was heard, like a strange whisper, but nothing was near to him, Yuri then simply shrugged thinking it was simply the wind, so he kept digging, after few hours the noise was heard again, but Yuri decided to quickly turn around this time, and he realized that a shadow figure had his eyes on him, meanwhile he was digging...
Yuri had no words, and his mouth remained open, the only thing he could've done was screaming, but it was late night and no one heard him unluckily.
The shadow figure kept approaching him, until he lost his control falling on the ground and smacking his head on the corner of a grave, and that's where the Demon took control over his body, it was a easy conquer let's say, Yuri was easily possessed by a demon, who took lead of his body making it now his property.
After a brief time, the looking "Yuri" got up, simply walking off like if nothing happened, and his family had no more news about him, Yuri is now wandering around Angel Pine, but his behaviour changed pretty much, who knows why?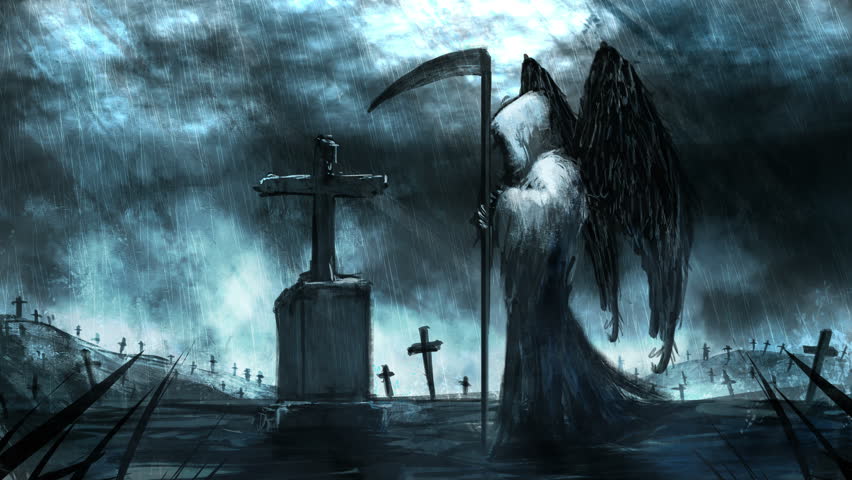 ((PSS: This is my first character profile, it might look pretty bad, but trust me, I tried my best on this.))